Archives for : December2014
We are going to face the last part of the production of "The Town of Light".
We will announce soon the official release date along with other important news.
We are thrilled to announce the further growth of our team, with the arrival of:
Lorenzo Conticelli & Leonardo Iezzi: 3D artists & level designers
Giulio Muntoni: programmer
Davide Terreni (Aseptic Void): composer
The wait is still long, but we are confident that it's worth it, the contents of the game have been enriched and we are constantly improving the overall quality.
We can't wait to show you the new part of the game we're working on.
Don't forget to support us for the Indie game of the year 2014!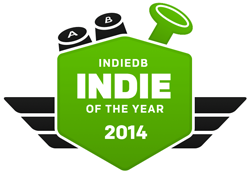 ---
Thanks for your support, keep track of the project and follow us on Twitter:
@thetownoflight

and Facebook:
facebook.com/thetownoflight